OUR MISSION
The My Gym Foundation is a registered 501(c)(3) nonprofit dedicated to helping children with disabilities by awarding critically-needed gifts of equipment and services.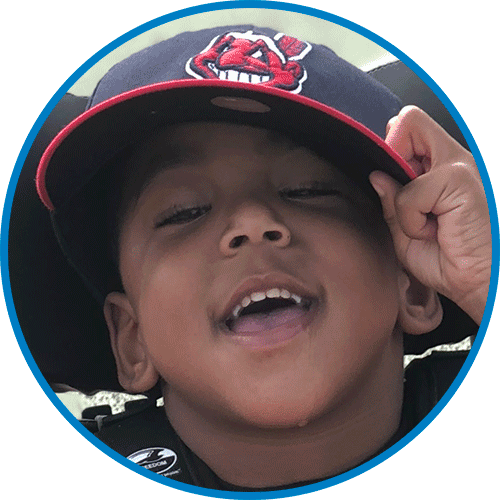 Through the generosity of our supporters, we provide much-needed items to children living with physical or cognitive disabilities. Our goal is to enhance the quality of life and improve the physical, cognitive, emotional, and social development of children who are physically or developmentally challenged and those coping with chronic illness. Through our gifting program, we help these children acquire the confidence, self-esteem, and sense of well-being they need to lead productive and rewarding lives. These invaluable gifts range from sensory equipment and classes to unique swings and seating devices that allow a child to sit at the dinner table with the family. We strive every day to improve the quality of life for as many children as possible.
The average cost of raising a child with special needs…
So Many Challenges
Hundreds of American families are seeking assistance
Applications
We accept requests on behalf of children with physical and/or cognitive disabilities
Appropriations
Our committee meets monthly to review applications
We Need to Do More!
As our fundraising efforts achieve greater success, the number of recipients increases
Making a Positive Difference
Randy Bertisch, Founder and President of the My Gym Foundation, created the organization after surviving a near fatal accident and subsequent coma. As a result of his injuries, he faces countless physical and emotional challenges daily and knows firsthand the incredible impact assistive equipment and rehabilitative therapies can have on the life of a person with disabilities.
Moved and inspired by the stories of children persevering despite their own personal challenges, Randy wanted to find a way to help them work toward a more fulfilled life – one full of joy, learning, and active involvement with friends and family.
Hence, the My Gym Foundation was created.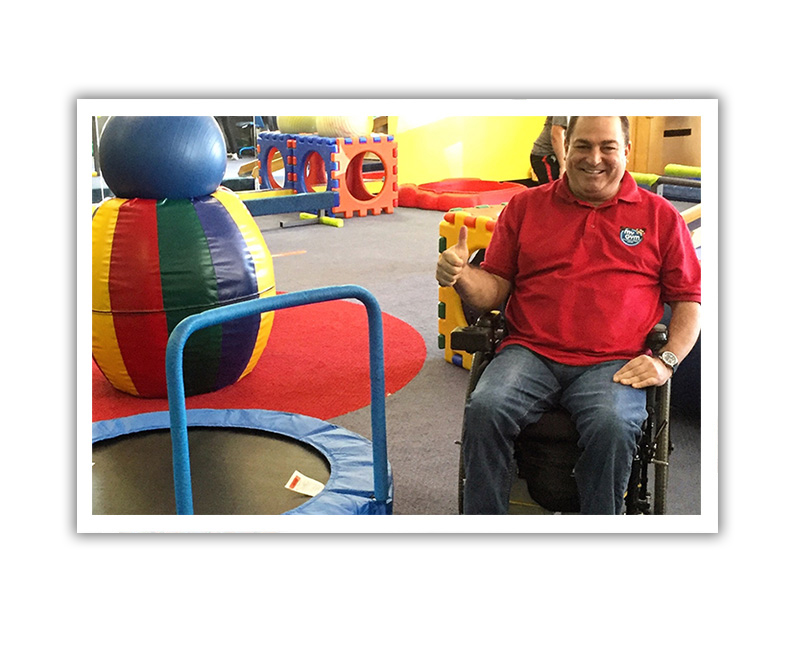 MEET MY GYM
The My Gym Foundation is the charitable division of My Gym Children's Fitness Center, a worldwide organization dedicated to helping children 6 weeks through 10 years of age develop physically, cognitively, and emotionally. With hundreds of locations in more than 30 countries, My Gym offers structured, age-appropriate weekly classes that incorporate music, dance, relays, games, gymnastics, sports, and more.
NONPROFIT STATUS
We are a registered 501(c)(3) nonprofit organization with funds raised through grants, corporate sponsorship, local My Gym fundraisers, private donations, and special events.
MY GYM'S "100% CAMPAIGN"
Every My Gym around the world participates in our annual campaign by raising funds to help improve the lives of children who are physically or developmentally challenged.

AMAZON SMILE
AmazonSmile is a website operated by Amazon with the same products, prices, and shopping features as Amazon.com. The difference is that, when you shop on AmazonSmile, the AmazonSmile Foundation will donate 0.5% of the purchase price of eligible products to the charitable organization of your choice.
TO SELECT THE MY GYM FOUNDATION, VISIT SMILE.AMAZON.COM AND TYPE IN, "MY GYM FOUNDATION." HAPPY SHOPPING!
"Our future lies in the hands of the children. They are the most precious part of our lives and our greatest resource on this planet."
– My Gym